Advantages & Disadvantages of Bankruptcy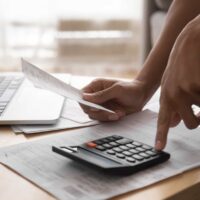 Filing for bankruptcy is a major decision that will affect you and your family's future. If you're dealing with debt and considering filing for bankruptcy, it is important to know what to expect. It is essential to know the pros and cons of bankruptcy before determining if it's the right choice for you. Our Los Angeles bankruptcy attorneys understand that filing for bankruptcy should be determined by a person's unique situation. To help you determine if bankruptcy is the best solution for you, we have put together the advantages and disadvantages of bankruptcy.
Advantages of Bankruptcy
Bankruptcy has helped thousands of people repair their financial problems and start a new chapter in their lives. Bankruptcy can help a person get rid of their debt in just a few months, or it can help people reorganize their debt to have a payment plan that is suited for them. Below we have put together some of the advantages of bankruptcy:
Get Rid of Debt Quickly: With Chapter 7 bankruptcy, you can get rid of debt three to five months after filing. If you face overwhelming debt and can't make ends meet, bankruptcy can help you make your finances manageable again.

Restructure Debt: If you have the income to pay off your debt, but the payments aren't manageable, you can file Chapter 13 bankruptcy. Chapter 13 bankruptcy won't help you get rid of debt right away, but it can help you keep more of your possessions, and your remaining debt may be discharged after making payments for up to five years.

Erase Old Tax Debt: Bankruptcy can help you get rid of tax debt older than three years.

Rebuilds Your Credit: The sooner you apply for bankruptcy, the sooner you can start to rebuild your credit. Although bankruptcy will remain on your credit score for some years, missing debt payments, defaults, and repossessions are likely already putting a dent in your credit. Plus, it is easier to explain a bankruptcy filing to lenders instead of unpaid debt.

Puts an End to Creditor Harassment: If you are experiencing harassing phone calls or letters from creditors, they will end if you file bankruptcy. After you file bankruptcy, you will get an automatic stay on your account, meaning that creditors will no longer have legal grounds to pursue your debt.

You Have State Exemptions: The state may allow you to keep possessions that are exempt from bankruptcy. This might include your car, furniture, and more.
Disadvantages of Bankruptcy
Although there are many advantages to bankruptcy, it might not be the best debt relief alternative for everyone. Below we have put together some of the disadvantages of bankruptcy:
It Won't Get Rid of New Tax Debt: If your largest debt issue is tax debt newer then three years, bankruptcy can't help you get rid of that debt.

It Won't Get Rid of Student Loans: Bankruptcy also can't discharge student loan debt.

You Might Lose Some Assets: If you file for Chapter 7 bankruptcy, it is likely that you won't get to keep some of your assets. Non-exempt items include non-essentials, such as boats, vacation cabins, etc.

Bankruptcy Will Appear On Your Credit Report: Bankruptcy will appear in your credit report after filing. If you aren't facing overwhelming debt and have an average or slightly below-average credit score, filing bankruptcy may do more harm than good.

Other Non-Dischargeable Debts: There are other types of debts aside from taxes and student loans that bankruptcy doesn't discharge. For example, bankruptcy doesn't discharge alimony and child support, criminal fines, and any debts acquired through fraud.
Call Our Los Angeles Bankruptcy Attorneys: (800) 996-9932
If you still aren't sure if bankruptcy is the right solution to your debt problem, our team at Wadhwani & Shanfeld is here to help you. Our Southern California bankruptcy attorneys have helped over 20,000 people get back on their feet after a financial crisis. We've helped thousands of people who were going through the same situation you are currently going through. We can analyze your case and help you determine if bankruptcy is the right choice for you.
Get in touch with our Southern California bankruptcy lawyers today at (800) 996-9932 to schedule a case review!