COVID-19: Bills Are Coming Due for Those Who Received Financial Aid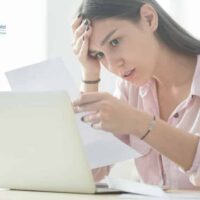 The COVID-19 pandemic has left many struggling to keep up with their bills. For those who received student loan assistance during the pandemic, bills are starting to come due. If you're one of those people, you may be wondering how you're going to pay your bills and get student loan debt relief. Our Los Angeles bankruptcy attorneys explain your options below.
Student Loan Payment Pause Extended Through August 31, 2022
The COVID-19 pandemic has put a lot of financial strain on people. In response, the government has paused student loan payments and interest accrual through Aug. 31, 2022.
If you're struggling to make ends meet, this payment pause likely gave you some breathing room and helped you save money on interest. However, starting August 2022, you'll receive your billing statement or other notice at least 21 days before your payment is due, according to Federal Student Aid. This notice will include your payment amount and due date. However, if you're still worried about making ends meet with the start of student loan payments, you have options.
Student Loan Debt Relief Through Bankruptcy
If you're struggling to pay your student loans, you may be able to get relief through bankruptcy. When you file for bankruptcy, an automatic stay goes into effect. This stops creditors from trying to collect debts from you, including student loan debt.
To qualify for a discharge of your student loan debt through bankruptcy, you'll need to prove that repayment would cause you undue hardship. To do this, you'll need to file a separate action called an "adversary proceeding." You'll need to prove that you've made a good faith effort to repay your student loan debt and that repayment would cause you financial hardship.
If the court finds that you met the burden of proof, your student loan debt will be discharged. This means you'll no longer be responsible for repaying the debt.
If you're struggling to pay your bills and student loan debt, our Los Angeles bankruptcy attorneys can help. We can review your financial situation and help you determine if bankruptcy is right for you.
Contact us today at (800) 996-9932 to schedule a consultation!