California Bankruptcy Homestead Exemptions Increase for 2022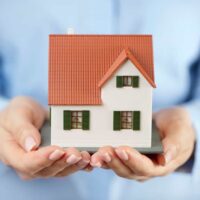 In April 2022, the Bankruptcy Court implemented an increase in bankruptcy exemptions allowed on certain property. Homestead exemptions allow individuals and families filing for bankruptcy to keep their homes instead of liquidating assets to put towards their debt. However, the homestead exemption only protects homes up to a certain value under Chapter 7 bankruptcy. Our team at Wadhwani & Shanfeld breaks down the new increase of California bankruptcy exemptions below.
How Does Homestead Exemption Work?
Under California law, there are a number of assets that are protected when you file for bankruptcy. The homestead exemption protects the debtor's home and its equity from being seized by creditors. Without a homestead exemption, creditors would be able to obtain a judgment against you and make you liquidate your home so that you can pay your debts.
Homestead exemption allows you to protect your home so that a lender cannot force the sale of your property.
Updates in California Bankruptcy Homestead Exemptions
California's homestead exemptions significantly changed in 2021. Not only was the homestead amount increased to the median sales price for homes in the country, but the cap on the exemption was adjusted annually for inflation.
The homestead exemption in California had a minimum value of $300,000 and a maximum of $600,000 – regardless of the value of other homes sold in other states. These numbers have been adjusted to reflect inflation as of January 1, 2022, and will continue to adjust every year.
In 2022, the adjusted California homestead exemption is $313,200 at a minimum and capped at $626,400.
How Do I Know If Homestead Exemptions Will Protect My Home?
If you are dealing with overwhelming debt and considering filing for bankruptcy, you are likely concerned about your home. Our team at Wadhwani & Shanfeld can review your financial situation and help you determine if Chapter 7 bankruptcy is right for you. We can also help you determine if homestead exemptions will help you protect your home. Our team has helped over 25 thousand individuals across Southern California achieve debt relief. We are here to help you too.
Contact us today at (800) 996-9932 to schedule a consultation!