Chapter 13 Debt Limit Increases with New Law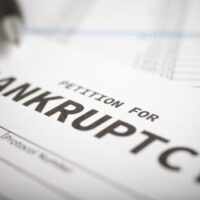 The Chapter 13 debt limit was raised to $2.75 million on June 21, when President Joe Biden signed the Bankruptcy Threshold Adjustment and Technical Corrections Act into law.
Previously, the debt limit to file for Chapter 13 was $1,257,850 in secured debt and less than $394,725 in unsecured debt. The new limit is not only greater, but it is also serves as a single, combined limit for secured and unsecured debt. As under the previous law, this limit for this one applies only to non-contingent, liquidated debts.
Additionally, the law extends the Subchapter V debt limit of $7.5 million for small business owners, which previously expired in late March.
Both of these major provisions are subject to the law's sunset clause, which is June 21, 2024. At that time, lawmakers can decide to allow the law to expire, extend debt limits again, or make these adjustments permanent.
Until then, it's clear that some very important debt relief is now available to those considering Chapter 13 or Subchapter V. If you require any assistance with any kind of bankruptcy, our attorneys at Wadhwani & Shanfeld can help. With experienced legal counsel on your side, you can take the necessary steps toward lasting debt relief.
For more information, contact Wadhwani & Shanfeld or call (800) 996-9932 to request a consultation.